Veggie Spirulina Superfood Pizza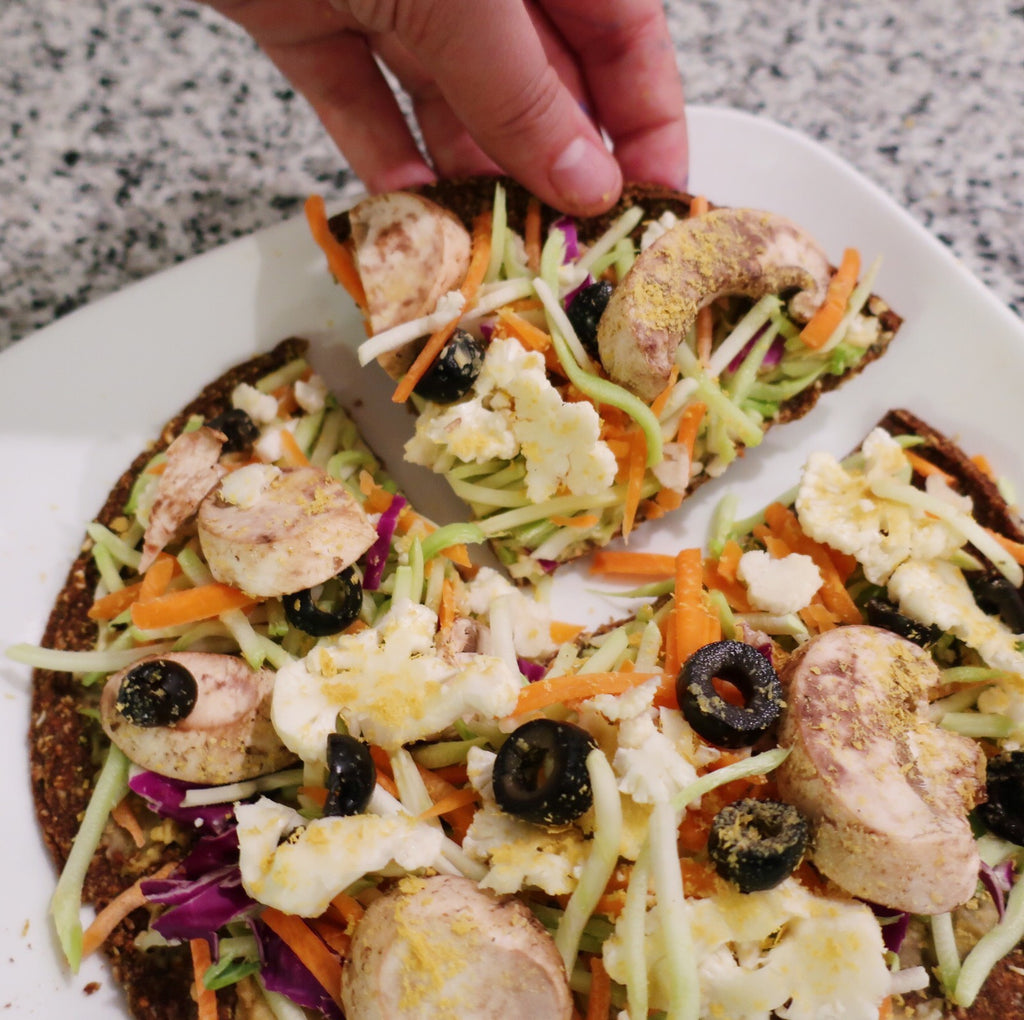 Just because you eat healthy, doesn't mean that you can't eat delicious food! Eating healthy means looking at alternatives. This means swapping bread for our delicious gluten free pizza crust, tomato sauce for hummus and cheese for veggies!
Ingredients:
1 Spirulina  or Original Pizza Crust
2 tbsp of hummus
1 cup of broccoli slaw
2 mushrooms sliced
Sliced olives
4 Cauliflower florets
Directions: 
1. Spread hummus on top of Spirulina Pizza Crust
2. Sprinkle broccoli slaw across the hummus, top with mushrooms, olives and cauliflower. 
3. Enjoy!