Coco Nori Original Veggie Wrap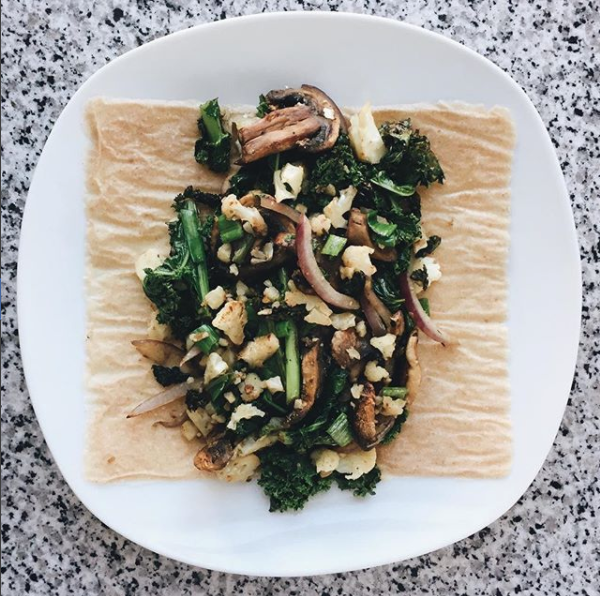 Quick, easy and delicious! Isn't that what everyone is looking for? This healthy wrap is perfect for any meal and full of delicious roasted veggies to treat your body right. 
Ingredients:
2 cup of kale
1/4 cup of sliced mushrooms
1/4 cup of red onions
1/4 cup of cauliflower
2 stalks of green onions, chopped
Dash of cumin
Directions:
1. Cook kale with a little water in pan
2. Add mushrooms, red onions, cauliflower and green onions into pan. Cook for a few minutes, then add dash of cumin. Cook vegetable until fully roasted. 
3. Let vegetables cool for 2 minutes. 
4. Place in the middle of a Coco Nori Original wrap, wrap up and enjoy!