Traditional Delicious Pizza: Vegan Edition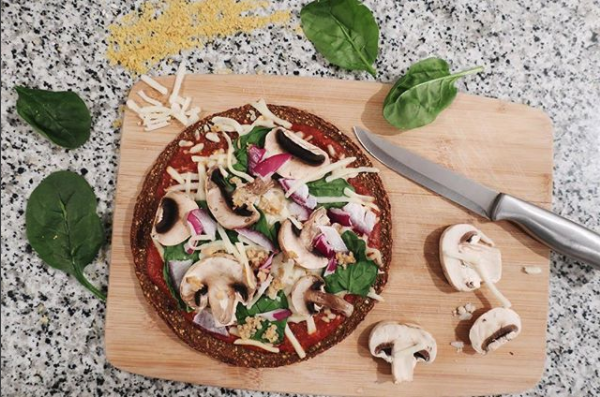 Every so often, the pizza cravings hit! This is the perfect recipe to fulfill your craving and still be on path for all your health goals!
Ingredients:
1/4 tomato sauce of your choice
1/2 cup of mozzarella vegan cheese
3 mushrooms sliced
1/4 cup of spinach
2 slices of red onions
Sliced black olives
Directions:
1. Preheat oven for 350 degrees Fahrenhint
2. Spread tomato sauces on top of Tomato Pizza Crust 
3. Top with cheese, mushrooms, chopped red onions and sliced olives. 
4. Cook in oven for 10 - 12 minutes. 
5. Eat and enjoy!