Mexican Inspired Vegan Pizza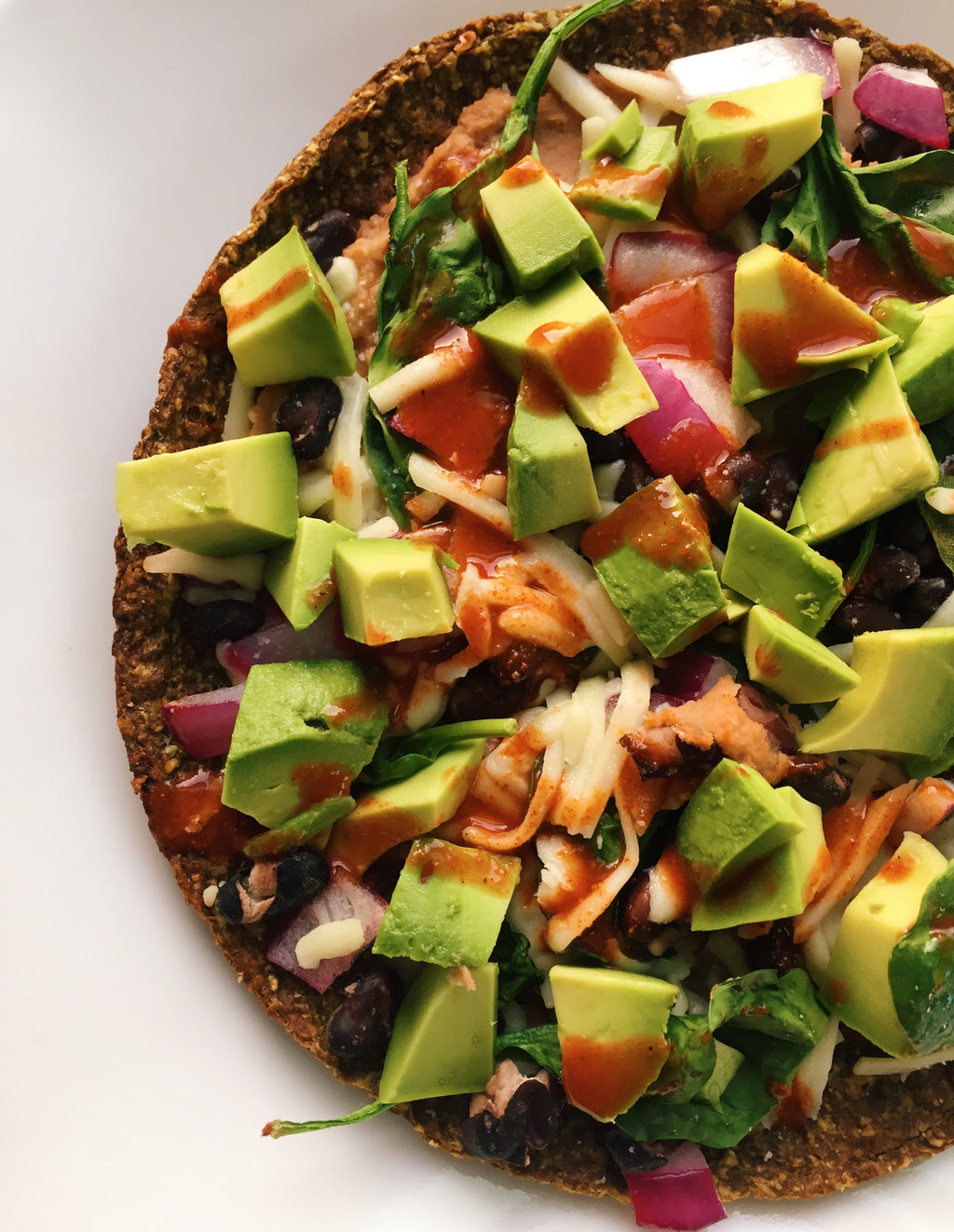 Whether it's Taco Tuesday or another day to celebrate, this pizza is perfect for any occasion!
Ingredients:
1 Avocado
1/4 cup of vegetarian refried beans
1/2 cup of vegan mozzarella cheese
2 slices of red onions, diced
1/4 cup of black beans
Couple leaves of spinach
Directions:
1. Preheat oven to 350 degrees Fahrenheit
2. Spread vegetarian refried beans on top of Original Wrawp Pizza Crust
3. Top of vegan cheese, spinach, red onions and black beans
4. Cook in oven for 10 minutes - 12 minutes
5. Once finished, top of diced avocado and optional: hot sauce of your choice!