Creamy And Spicy Vegetable Coconut Wrap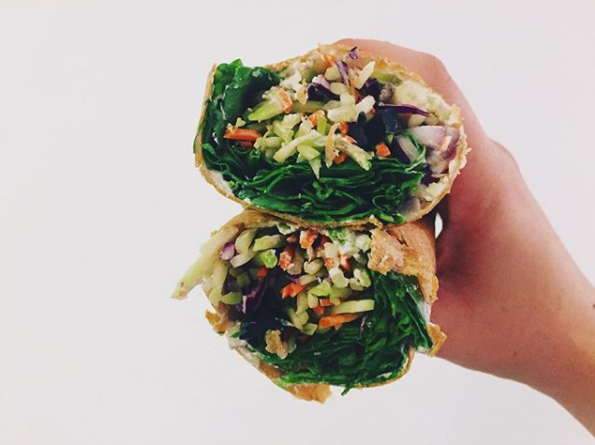 Trying to be healthy on the go can be difficult, but our coconut wraps make it so easy! This quick and easy lunch will make you wonder why fast food restaurants even exists.
Ingredients:
1 tbsp of vegan cream cheese
1/2 cup of broccoli slaw
1 cup of spinach
1/4 cup of sliced red onions
2 tbsp of sliced olives
Directions:
1. Spread cream cheese across the Coco Nori Curry wrap. 
2. Place spinach and broccoli slaw in the middle of the wrap. 
3. Sprinkle with red onions and olives.
4. Wrap up and enjoy!