Coco Nori Original Summer Veggie Wrap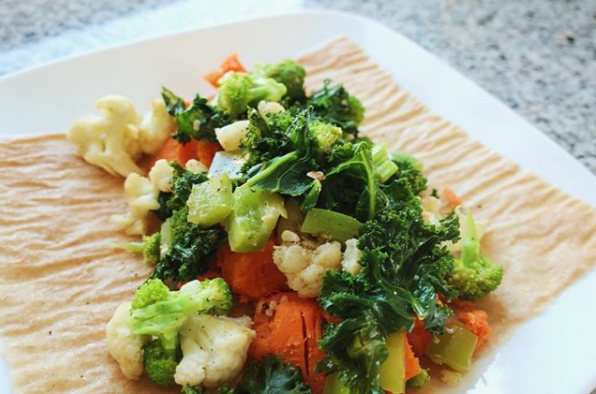 Veggies & Coco Nori coconut wrap. Do we need to say more? A beautiful combination that never lets us down! Especially this savory treat!
Ingredients:
1 medium yam
2 cups of kale
1/4 cup of broccoli
1/4 cup of cauliflower
Dash of pepper
Dash of cumin
Directions: 
1. Heat up yam in microwave for 8 minutes
2. While yam is heating up, cook kale with a little water in a pan on the stove. 
3. As the kale is cooking, add broccoli and cauliflower into pan. 
4. While the vegetables are finished cooking, add dash of cumin and pepper on top. Let vegetables cool for a few minutes.
5. When the yam is finished, scoop up inside of yam and spread in the middle of your coconut wrap.
6. Add summer veggies on top of yam spread, wrap up and enjoy!