Strawberry Fruity Breakfast Coconut Wrap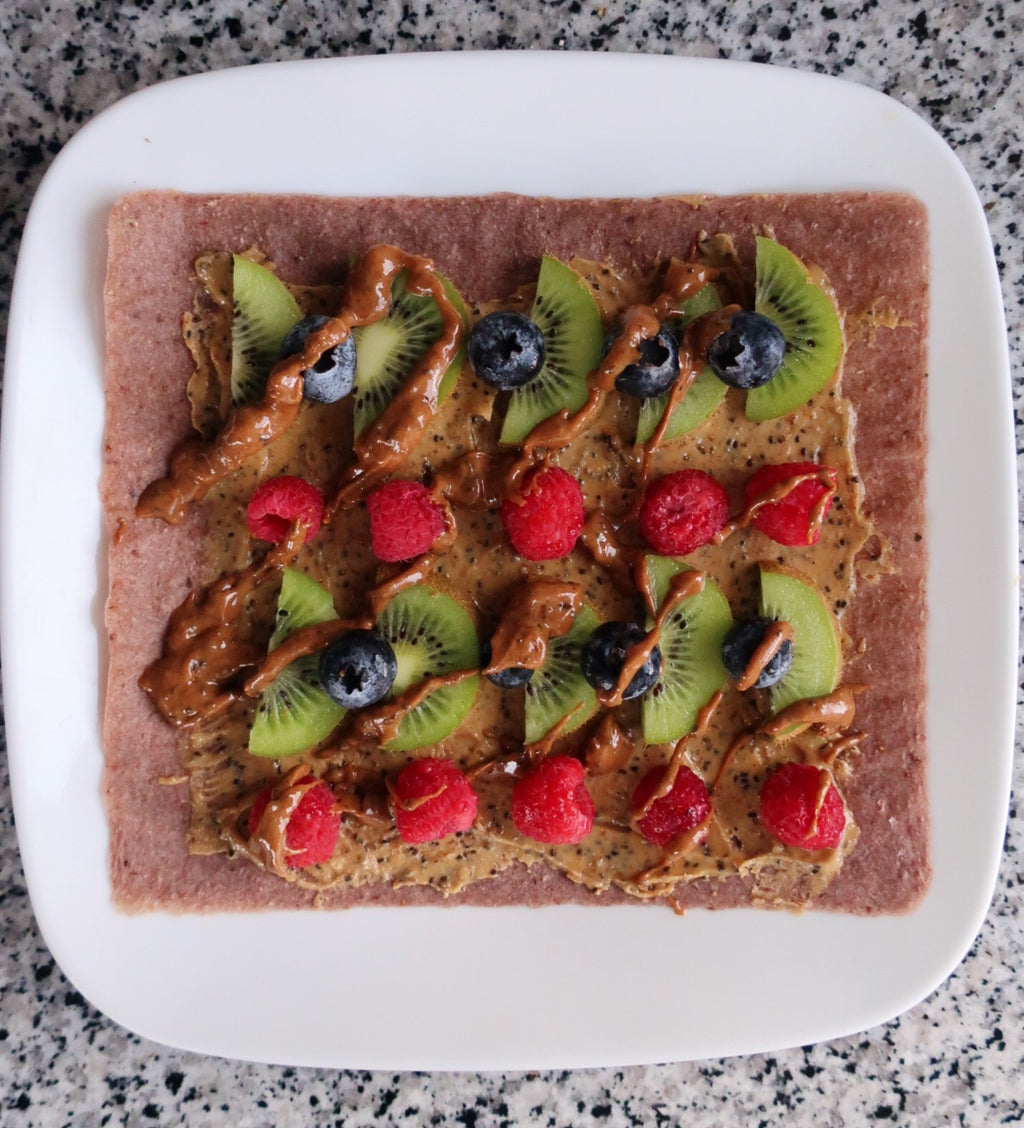 We love sweets just as much as the next person! Which is why our coconut wrap kill the game and perfect to start off any morning for any occasion!
Ingredients: 
1 Coconut wrap (Coco Nori Strawberry Wrap)
1 kiwi, sliced
Handful of raspberries
Handful of blueberries
1 tbsp of Betsy's Best Cashew Nut Butter
Drizzle of Betsy's Best Gourmet Peanut Butter with Cinnamon & Chia Seeds
Directions:
1. Spread cashew butter across Coco Nori Strawberry wrap
2. Place down kiwi, raspberries and blueberries across wrap on top of cashew butter
3. Drizzle peanut butter on top 
4. Wrap up and enjoy!