WrawP Vegan Mediterranean Pizza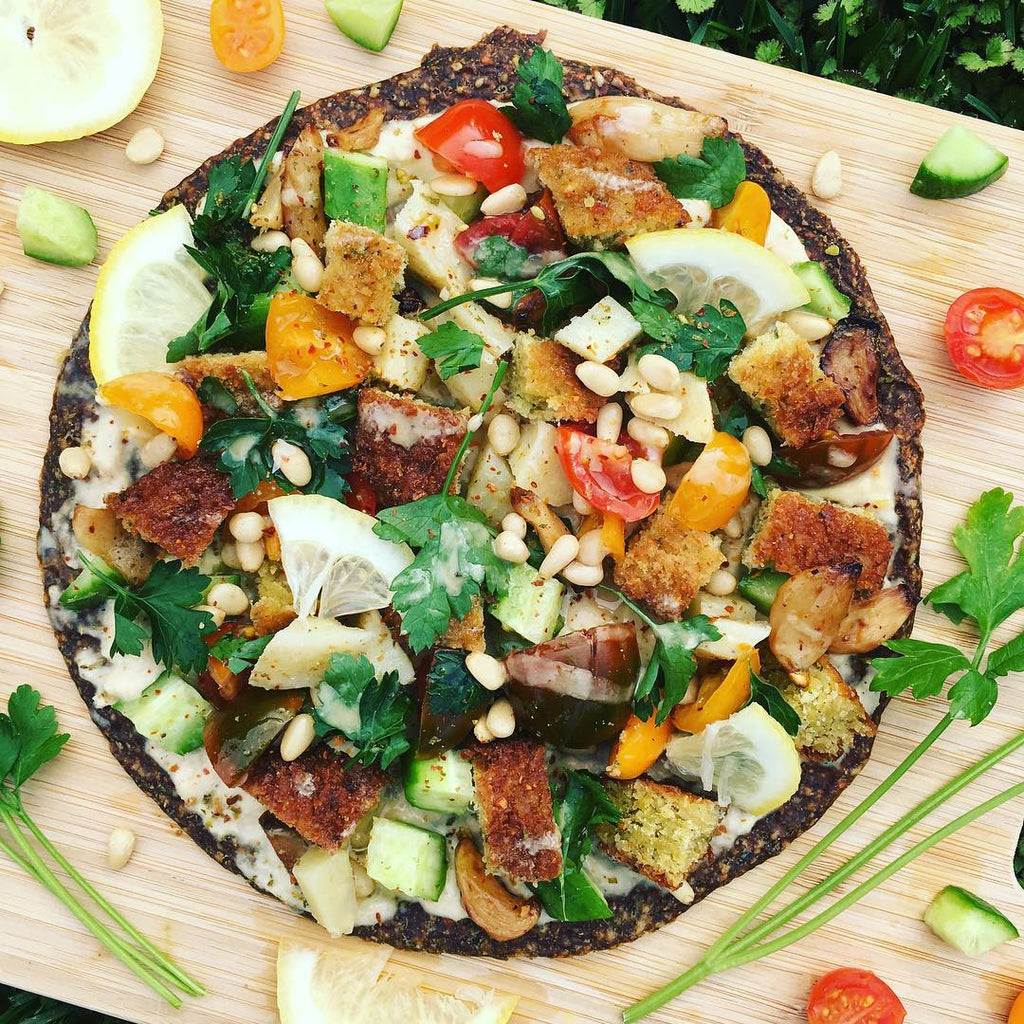 WRAWP VEGAN MEDITERRANEAN PIZZA
Oh yeah! Get ready to fall in love with making pizza again with this scrumptious recipe! This no-bake vegan Mediterranean pizza packs pizzazz!
--
Ingredients / Directions:
1 WrawP Tomato Pizza Crust
1/2 Cup Hummus
4 Cooked Falafels
1 Persian Cucumber
6 Cherry Tomatoes
6 Artichoke Hearts
1/4 Cup Roasted Garlic 
2 Tbsp Italian Parsley
2 Tbsp Raw Pine Nuts
** Simply chop / dice all ingredients you to your liking, then smother pizza crust -with hummus, then add toppings.
--
Drizzle:
Basil Olive Oil
Creamy Tahini
.
Pinch:
Red Pepper Flakes
Za'atar Seasonings
.
Squeeze + Slice:
Fresh Picked Lemon