Coco Nori Original Sweet Breakfast Wrap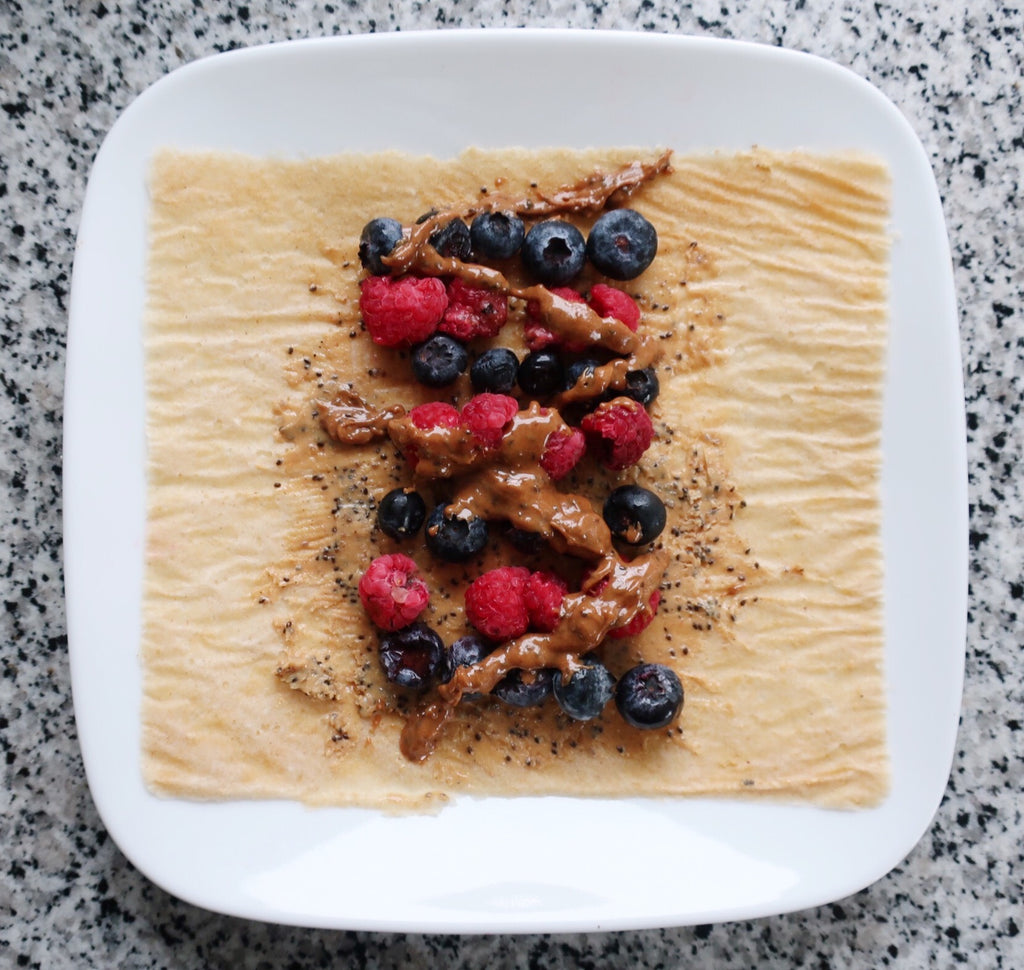 This recipe of coconut wrap is perfect to wake up any morning and to start your day off on the right foot! 
Ingredients:
1 Coco Nori Original wrap
1/4 cup of blueberries
1/4 cup of raspberries
1 tbsp of Betsy's Best Cashew Nut Butter
Drizzle of Betsy's Best Gourmet Peanut Butter with Cinnamon & Chia Seeds
Directions: 
1. Take Coco Nori Original wrap and spread Betsy's Best Cashew Nut Butter in the middle of the wrap.
2. Take blueberries and raspberries and place in the middle of wrap on top of cashew nut butter.
3. Drizzle Peanut Butter on top of berries. 
4. Wrap up and enjoy!