LOADED BREAKFAST HEALTHY WRAP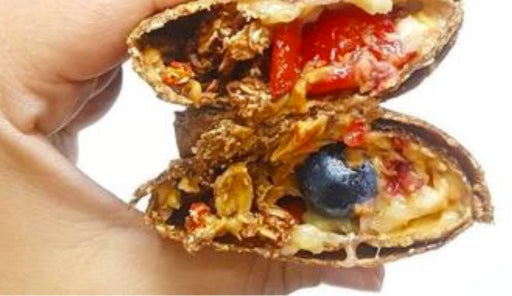 INGREDIENTS
2 BANANAS

2 PEARS

4 TBSP. PEANUT BUTTER

2 TSP. CHIA SEEDS

1 TSP. CINNAMON

** STRAWBERRY SLICES & BLUEBERRIES OPTIONAL
DIRECTIONS
Warm wraps in skillet or microwave (for about 10-30 seconds), then lay side by side Spread 2 Tbsp of peanut butter on each wrap

Layer on banana and pear slices (or strawberries or blueberries or other favorite fruit)

Sprinkle on cinnamon and chia seeds.

Fold top and bottom of veggie wrap in first, then sides. Flip over, cut in half and serve.

Be sure to share this healthy wrap with a friend!