CREAMY VEGETABLE VEGAN WRAPS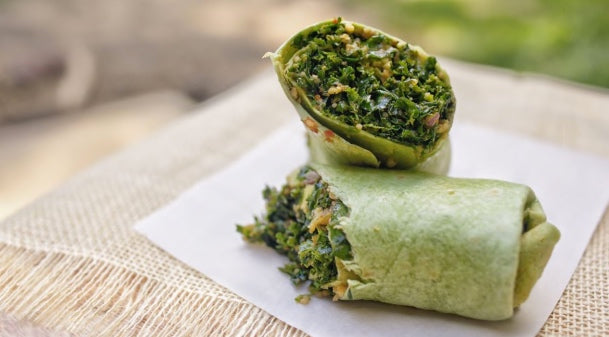 Very Easy Vegan Wraps to Make in 5 minutes!
INGREDIENTS
1 TBSP. VEGAN CREAM CHEESE

1/2 CUP BROCCOLI SLAW

1 CUP SPINACH

1/4 CUP SLICED RED ONIONS

2 TBSP. SLICED OLIVES
DIRECTIONS
Remove 2 WrawP Spirulina Coconut Wraps from the package and lay flat next to each other.
Spread vegan cream cheese across each Coconut Wrap.

Place spinach and broccoli slaw in the middle of the wrap.

Sprinkle with red onions and olives.

Wrap up and enjoy!