Raw Vegan Pizza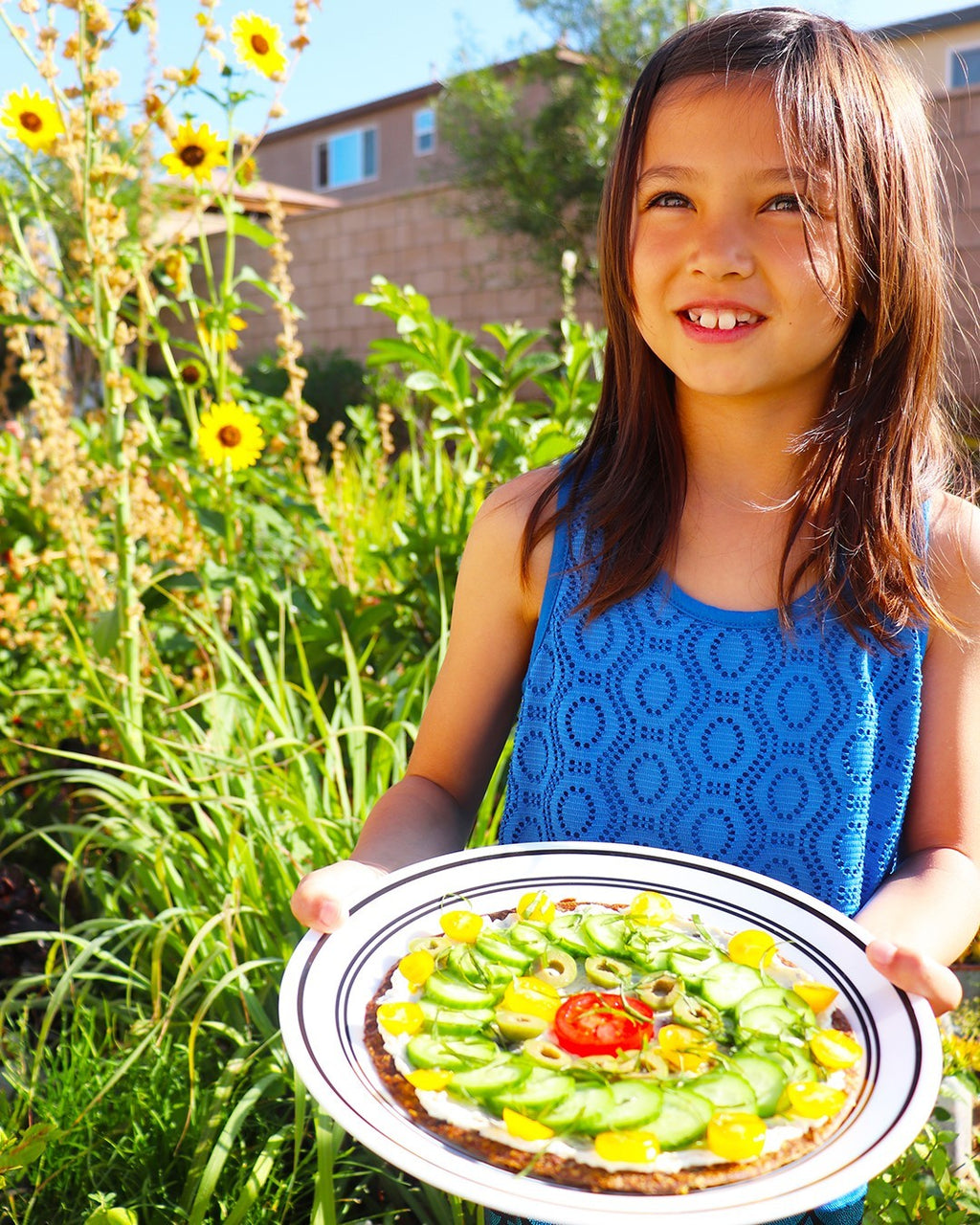 Could you imagine tasty but healthy pizza? Why not! Using our NEW Pizza crust you can make amazing tasty and healthy pizzas. 
Raw Vegan Pizza
INGREDIENTS:
Raw marinara source
Raw vegan pesto
Cherry tomato
Avocado
Sunflower sprouts
Spread marinara souse on the pizza crust. Put a layer of vegan pesto souse on top of it. cut tomato, avocado and sunflower sprouts and lay it on top.
For raw vegan Pesto:
1 1/2 cups fresh basil
2 tsp pine nuts
3/4 cup avocado
1 tablespoon freshly squeezed lemon juice
1 tablespoon nutritional yeast
1 to 2 cloves raw garlic
1/2 teaspoon sea salt, or to taste
2 tablespoons water, if needed
Blend it together till consistency of the pesto.