Organic Pizza Crust Pizzettas: The Way to Your Valentine's Heart (and Stomach!)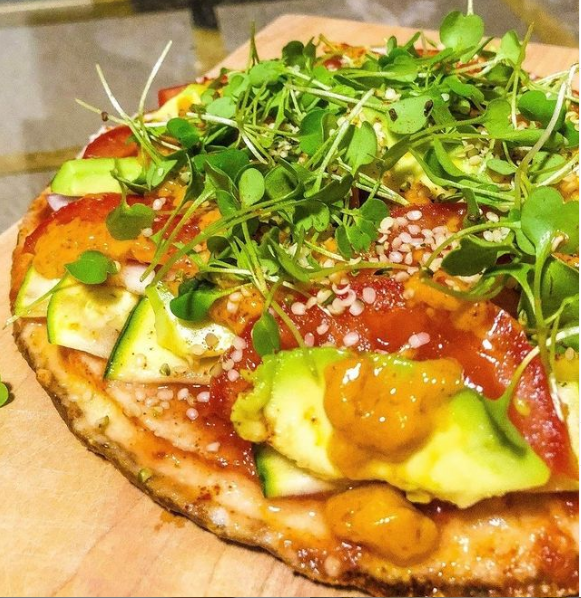 Valentine's Day is here and it's time to celebrate the love you have for your significant other. Why not make it extra special by whipping up a delicious and healthy meal for the two of you? While chocolates and flowers are the typical gifts, why not try something different this year and create a delicious, homemade meal using organic pizza crust? These organic pizza crusts are not only delicious, but also healthier alternatives to traditional flour-based pizza crusts. In this post, we'll be sharing a recipe for organic pizza crust pizzzettas that are easy to make and perfect for a romantic dinner for two. The combination of crisp, thin crust, topped with your favourite ingredients, makes for a delicious and memorable meal that you and your loved one can enjoy together. So, let's get cooking! Today, we'll be sharing a recipe for Organic Pizza Crust Pizzettas that's perfect for a romantic dinner for two.
Ingredients:
1 organic pizza crust
1/2 cup tomato sauce
1 cup shredded mozzarella cheese
1/4 cup chopped bell peppers
1/4 cup chopped red onions
1/4 cup chopped black olives
1/4 cup sliced mushrooms
Salt and pepper, to taste
Instructions:
Preheat your oven to 425°F (220°C).
Place the organic pizza crust on a baking sheet or pizza stone.
Spread the tomato sauce evenly over the crust.
Sprinkle the shredded mozzarella cheese on top.
Add the chopped bell peppers, red onions, black olives, and sliced mushrooms on top of the cheese.
Sprinkle with salt and pepper to taste.
Bake the pizzetta for 12-15 minutes or until the crust is crispy and the cheese is melted.
Serve hot with a side salad or a glass of wine.
Organic Pizza Crust Pizzettas are the perfect meal for a romantic evening with your loved one. The crispy crust and melted cheese are sure to satisfy your taste buds, while the healthy ingredients will make you feel good about what you're eating. So, give this recipe a try and make your Valentine's Day a little bit sweeter with a delicious and healthy meal.