The Vegan Diet In A Nutshell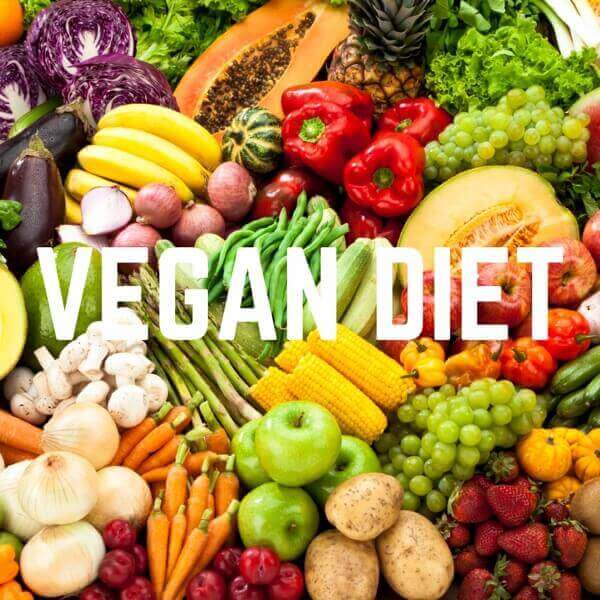 The Vegan Diet
During the past couple of years vegan diet has become quite wide spread. Lots of people became vegans due to ethical, health and environmental causes. This diet as a result will give you vast range of improvement such as good health, including improvement of blood sugar level and sharper body shape. But let's not forget that diet which is strictly based on plant foods may cause the increase of nutrient deficiencies sometimes.
What Is the Vegan Diet?
Veganism is way more than just a food diet, it's a lifestyle which adhere total elimination of any forms of animal cruelty and exploitation, no animal should suffer or die for a human's pleasure neither for food, nor clothing. And of course vegan diet completely excludes all animal produced products (meat, dairy, eggs).
Reason for which people start to follow this diet are very different. Some do it due to ethical reasons, environmental concerns, but choose it in order to improve their health.
Different Types of Vegan Diets
There are different varieties of vegan diets. The most common include:
Whole-food vegan diet: It is based on whole plant foods (fruits, vegetables, legumes, whole grains, nuts and seeds.)
80/10/10: Another name of this diet is raw-food diet or fruitarian diet, due to that the food which mainly consumed is in raw conditions, and it's mainly fruits or soft greens. There is a limit on fat-rich plants (nuts, avocado) in this type of vegan diet.
The starch solution: The main products in this diet are rice, potatoes and corn which basically replace fruit in 80/10/10 version.
Raw food vegan diet: It's based on raw products such as vegetables, fruits, nuts, seeds or on cooked plant foods at the temperature below 118°F (48°C).
Raw till 4: Very strict in timing diet raw foods can be consumed only until 4 p.m., the rest of the day food is plant - based and is to be cooked.
The thrive diet: plant-based food or whole foods are either consumed raw or very minimally cooked.
Junk-food vegan diet: Followers consume mock meat and cheese, fries, vegan desserts and completely exludes whole plant foods.
Though as you can see quite a number of variants of the vegan diet most scientists don't really indulge in the difference of all these types.
Vegan Diets Can Help You Lose Weight
Vegans are mainly thin and have a low mass index. And now quite a number of people start following vegan diet in order to get rid of extra weight. And we need also to remember that vegans lead very healthy lifestyl which excludes alchohol, cigarettes and includes lots of physical activities.
A couple of researchers have proven that following vegan diets bring more weight loss than others. Higher dietary fiber intake is causing eating less due to that you feel fuller.
Vegan Diets, Blood Sugar and Type 2 Diabetes
Following vegan diet helps to control your blood sugar and type 2 diabetes.
It has been proven that vegans have higher insulin sensitivity, lower blood sugar and lower risk of developing type 2 diabetes.
Vegan Diets and Heart Health
Your heart will absolutely benefit from this diet. The research also states that following this diet will bring lower risk of high blood pressure, and less risk of dying from heart problems.
A few studies notify that vegan diet is very effective in lowering blood sugar, LDL and total cholesterol.
Other Health Benefits of Vegan Diets
Following vegan diets are impressively neneficial for:
Alzheimer's disease
Cancer risk: 15% lower risk of developing or dying from cancer
Kidney function: Especially important for those who suffer from diabet, as consuming plant protein instead of meat reduces the risk of poor kidney functioning.
Arthritis
Foods to Avoid
Vegans do not eat any animal connected food:
Poultry and meat: Turkey, chicken, duck, goose, quail, lamb, beef, pork, horse, veal, etc.
Eggs: chicken eggs, quail eggs, ostrich eggs, fish eggs (caviar), etc.
Fish and seafood: All fish, calamari, anchovies, mussels, shrimp, crab, squid, scallops, lobster, etc.
Dairy: Cheese, butter, milk, cream, yogurt, ice cream, etc.
Bee products: Honey, royal jelly, bee pollen, etc.
Animal-based ingredients: Whey, gelatin, casein, egg white albumen, lactose, cochineal or carmine, shellac, isinglass, L-cysteine, animal-derived vitamin D3 and fish-derived omega-3 fatty acids.
Foods to Eat
Those vegans who are paying attention to their health do substitute animal products with plant-based foods, such as:
Tofu, tempeh and seitan (alternative products to meat, fish, poultry and eggs).
Nuts and nut butters (sources of magnesium, zinc, iron, fiber, selenium and vitamin E).
Legumes (beans, lentils and peas).
Seeds( Chia, hemp, and flaxseeds they have enormous amount of protein and beneficial omega-3 fatty acids).
Sprouted and fermented plant foods (Kimchi, kombucha, miso, natto and sauerkraut are rich in vitamin K2 and probiotics).
Algae (perfect source of complete protein and iodine).
Calcium-fortified plant milks and yogurts (necessary calcium intakes, as well as vitamins D and B12).
Nutritional yeast (very popular way to increase protein consumption, it has nice cheesy flavor).
Whole grains, cereals and pseudocereals (perfect resource of iron, B-vitamins, several minerals, fiber and carbs, if we talk about teff, amaranth, quinoa and spelt they are also rich in protein).
Fruits and vegetables (if we take leafy greens like spinach, kale, mustard greens, etc., they are rich in calcium and iron).
Risks and How to Minimize Them
A wisely planned diet is important in general if we are talking about any sort of diet not only about vegan ones.
Certain nutrient shortage is risky when vegan diet is followed non smartly.
Researches prove that those who are following vegan diets are risking to have inadequate blood levels of vitamin D, vitamin B12, iodine,calcium, zinc and long-chain Omega-3). It's very alarming not to receive certain amount of these nutrients for certain groups of people: kids, pregnant women or who are breastfeeding.
As an option to exclude risks of shortage of nutrients is to opt for plant foods which are rich in nutrients and to limit processed vegan products.
Foods which are rich in Vitamin D, Vitamin B12, Calcium, Iodine have to be included in the daily intakes. And sure thing omega-3 acid containing foods are a must for this diets.