THE PALEO DIET GUIDE: WHAT TO EAT & HOW IT WORKS.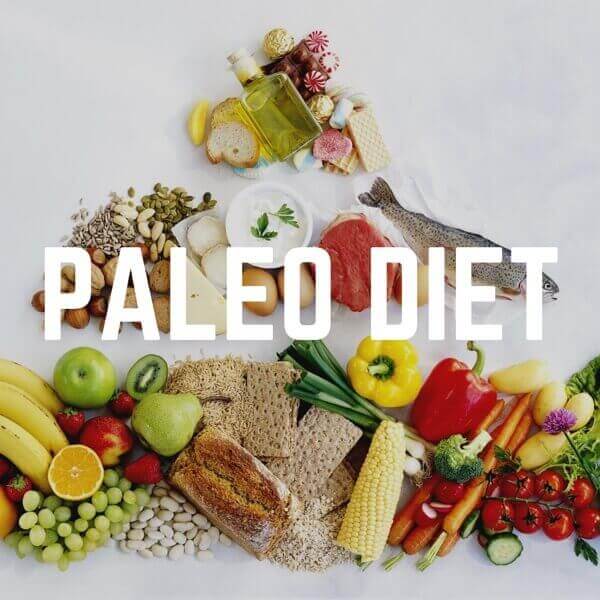 1. What is Paleo Diet?

This diet has a bunch of different names Stone Age diet, hunter-gather diet, primal diet, caveman diet, though it's most commonly called the Paleo Diet. It has been gaining its popularity lately and the only rule in this diet is: If I were a caveman what would I eat? This article will help you learn more facts about paleo diet, and you will be able to choose whether you want to try this diet for yourself or cons are beating pros for this food regime.

2. What Possible Benefits Can You Expect From Following the Paleo Diet?
If you look closely at this diet you are going to see that you are excluding quiet a large number of products, and it's going to seem a little too much to cut an entire group of food, but it's a new alternative to a common American diet, which usually is based on food with high sugar index which is loaded with oils and highly processed fats.                      You are starting to lose extra weight if you exclude processed products (such as chips, cookies, chocolate, soda, sweets) together with their empty calories. The good news is that you are not only getting fitter shape wise, but also health wise. Those who have used this particular approach to dieting have noticed blood pressure improvement, blood sugar fasting, reduction of triglycerides (which lead to high risk of heart attack, stroke or even death). So do not underestimate these facts when choosing a diet for yourself!
3. What Are the Risks Associated With the Paleo Diet?
Don't forget that you need to take care of the main nutrients by paying more attention to their consumption as following the Paleo diet you are excluding very large food groups (grains and dairy) though it does help to lose weight. Some dieticians are cautious as excluding diary you are cutting on calcium and vitamin D which are very important to your body's healthy state. If followed for a long time this diet might cause the development of rickets, bone fractures or osteoporosis. 
Some people use the Paleo diet as a reason to exclude plant-based food and to over consume meats as the diet is being presented as meat-oriented. This diet can put you at risk of development of cardiovascular disease in case you are not careful with the types of proteins which you are eating, - says Dr. Youdim. Consuming red meat which has high saturation of fats might raise the levels of blood cholesterol and increase the risk of heart disease.
4. What Does Research Say About the Paleo Diet?
Let's what scientists have to say about Paleo diet. A certain amount of research says that the health claims hold truth. 159 people who participated in the controlled trial have proven to the researchers that the paleo diet did lead to more short-term growth at certain risk factors for chronic disease (including fasting blood sugar and waist girth) compared with other diets which were also controlled.
Though a number of scientist are expressing a certain level of concern as there are not enough proof in order to state any claims regarding health virtue especially about its long-played effectiveness. Actually Tanis R. Fenton and Carol J. Fenton, from the Cumming School of Medicine in Canada, as a reply to one the first reviews stated that they are quiet disappointed with it.
At any time when you are restricting fully a food group you might observe a certain weight loss. The more calories you are burning than consuming you are also seeing the losing of weight. It goes without saying that if you eat fruits, veggies and lean protein more than food which contains calorie- and sodium-rich processed foods you are also going to lose to weight, though this particular diet was invented for losing extra weight.

Don't forget that nuts and seeds are allowed while following this diet but they contain very high calories index and they need to be limited while on Paleo diet. 
While following the Paleo diet you will have to cut on all legumes, grains and almost all diary products, as well as you will need to exclude processed foods.

5.

What to Eat
• Small amount of pork, poultry and beef, best if it's organic or grass-fed
• Game animals (venison, bison, quail)
• Eggs (no more than six per week)
• Fish, shellfish
• Fruits (mango, figs, strawberries, cantaloupe)
• vegetables with no starch (onions, peppers, pumpkin)
• Seed and nuts (pumpkin seed, cashews, almonds, walnuts)
• Walnut oil, olive oil, flaxseed oil, but not a lot
6.

What to Avoid
• Cereal grains (barley, rye, rice, wheat)
• Starchy vegetables (any kind of potatoes including sweet potatoes)
• All dairy products (cheese, milk, butter, yogurt)
• Artificial sweeteners
•Legumes (peas, beans, peanuts)
• Sweets, including as well as sugar and honey
•Soft drinks and fruit juices which contain sugar
• Highly processed foods
• Processed and cured meats (bacon, hot dogs) 
7. What to Expect If You Try the Paleo Diet?
Depending on how strictly you are following paleo diet, how dedicatedly you are adhering this list of allowed and forbidden products, how much physical exersise you are adding into your daily life you might lose weight and rather quickly.
If you want to follow this diet for a long time you need to remember to add calcium and other nutrients to your daily consumption in order to cover the product which are excluded in it. Certain products which are on the "allowed list" do contain calcium (e.g. salmon and spinach) so you need to ember to eat them. You can check your blood if you are consuming enough of the nutrients which this diet is missing.
In general Paleo diet is quite a good choice considering that you cut on the junk food (sugary drinks, sweets, processed foods) and add more vegetables, fruits and healthy fats. You are most likely to receive a number of health benefits and improvements.
This diet is definitely not for every single person, you need to understand that you need to carefully learn all the pros and cons.
Before starting Paleo diet and changing your physical exercises you should talk to your doctor in order to be sure that your health allows to follow this healthy life style.