Does a Plant-Based Keto diet work?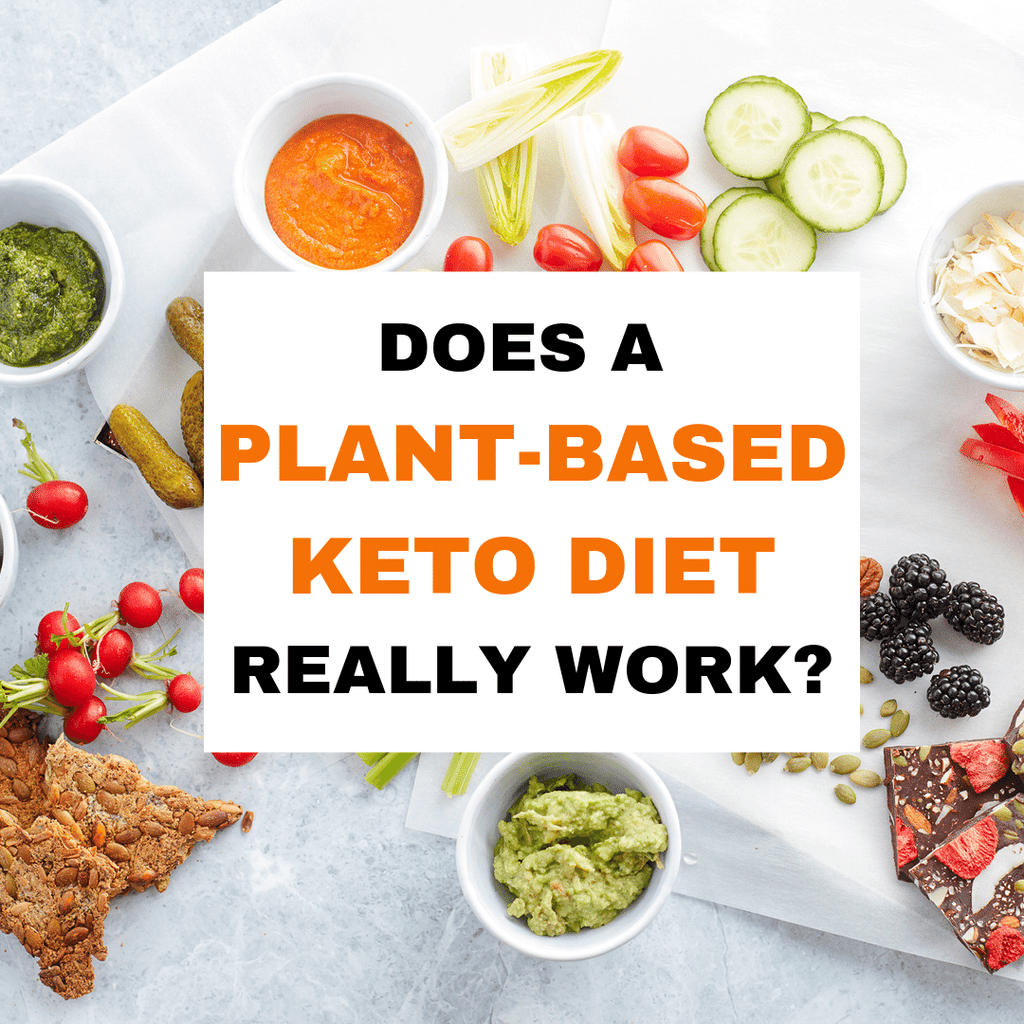 Does a Plant-Based Keto diet work?
There is an astounding array of niche diets currently on the market. Choosing one to follow can be a massive commitment, in terms of money, time and mental focus. These diets have the potential for life-impacting, or even life-altering, results. A new trend rapidly gaining attention is Keto-Vegan, a fusion lifestyle combining the popular Keto movement, with the entirely plant-based diet of the Vegan lifestyle.
Keto, or the Ketogenic diet, is a high-fat, low-carbohydrate, moderate-protein lifestyle diet that is renowned for its positive results in weight loss and overall health. The ketogenic diet requires low carbohydrates, focusing on foods high in fat / moderate in protein. Daily carb intake is reduced to around 50 grams, or less, to reach and maintain the state of ketosis, a metabolic process where the body burns fat, instead of glucose (blood sugar) for fuel.
Like vegetarians, Vegans eat vegetables, fruits, grains, nuts and seeds, and exclude all meats and fish from their diet. Vegans go a step farther than Vegetarians, though, to exclude all animal-derived food products, including all things dairy and eggs. When it comes to their food, vegans are entirely plant-based.
While usually associated with high fat / low carb meats and animal-based foods, the Keto diet can actually be successfully adapted to fit a plant-based diet – even the strict plant-based requirements of a Vegan lifestyle.
One of the primary challenges associated with a strictly plant-based diet can be consuming enough protein. As the Keto diet is only moderately focused on protein, the two lifestyle diets can be more compatible than it might initially appear.
Vegans can actually attain and maintain the process of ketosis by adopting high fat, plant-based foods including coconut oil, avocados, nuts and seeds as the primary dietary staples.
WHAT COULD KETO-VEGAN DO FOR YOU?
While there have been, as yet, no medical studies conducted into the positive, or negative, impacts of a keto-vegan diet, there are many positive health benefits attributed to both the vegan and ketogenic diets.
In addition to a lower average body weight, and a greater success rate at maintaining weight loss, vegan diets have long been linked to a decreased risk of many significant chronic medical conditions, including certain forms of cancer, heart disease, and diabetes. Vegans' risk of developing high blood pressure and/or type 2 diabetes has been shown to be drastically reduced.
The keto diet is also approved by many physicians and has also been (at least anecdotally) shown to deliver positive health impacts. Under clinical study, people following the keto diet have demonstrated significantly raised levels of adiponectin, a protein responsible for the regulation of fat burning and blood sugar levels. This can be tremendously helpful for diabetics, leading to more controlled blood sugar levels, and potentially reversing diabetes and/or improving insulin sensitivity.
Also noted amongst keto-vegans is a decreased sense of hunger, dramatically decreased incidence of binge eating, and an increased feeling of satisfaction, potentially further increasing weight loss experienced while on the diet.
WHAT SPECIFIC FOODS SHOULD KETO-VEGANS EAT?
To meet the specific requirements of keto veganism, you will want a diet revolving around low carbs and high fat. You will want to increase your intake of clean, minimally processed, plant-based foods. Foods that will become your new staples (if they aren't already) include tofu, low carb vegetables including avocado, spinach and leafy greens, mushrooms, zucchini, broccoli, cauliflower and cucumber. Hopefully you like tofu and avocado, because they're delicious and so versatile, serving as the foundation of much keto-vegan cuisine.
Additionally, a keto-vegan diet can be sustained with nuts and seeds, including macadamias, walnuts, almonds, and flax / hemp / chia / sunflower /pumpkin seeds. Coconut oil, olive oil and avocado oil are all keto-vegan friendly, as are low carb sweeteners like stevia and erythritol. Fruit consumption on keto-vegan will be restricted to only small amounts of berries.
WHAT KETO-VEGANS CANNOT EAT.
Unfortunately, the list of what you must avoid on a keto-vegan diet is substantial. All beans, legumes, and grains are restricted. No beans, lentils, pasta, rice, chickpeas, oats or bread. Also on the must avoid list are any sugars and starchy vegetables, like corn, potato or sweet potato. All fruits, aside from small quantities of berries, are also forbidden while actively following keto-vegan.
Here's a more detailed list of examples of foods that should be significantly reduced:
Here are examples of foods that should be significantly reduced:
Grains and starches: Cereal, bread, baked goods, rice, pasta, grains.
Sugary drinks: Sweet tea, soda, juice, smoothies, sports drinks, chocolate milk.
Sweeteners: Brown sugar, white sugar, agave, maple syrup.
Starchy vegetables: Potatoes, sweet potatoes, winter squash, beets, peas.
Beans and legumes: Black beans, chickpeas, kidney beans.
Fruits: All fruits should be limited. However, small portions of certain fruits like berries are allowed.
High-carb alcoholic beverages: Beer, sweetened cocktails, wine.
Low-fat diet foods: Low-fat foods tend to be high in added sugar.
High-carb sauces and condiments: Barbecue sauce, sweetened salad dressings, marinades.
Highly processed foods: Limit packaged foods and increase whole, unprocessed foods.
The level of carbohydrate restriction when following a vegan Keto diet varies depending on your health goals and individual needs.
Even with all these restrictions, you can eat a very clean diet rich in healthy, essential vitamins, minerals, proteins and fiber. Keto-vegan is limiting in terms of variety, but with creativity and the support of an active online/offline community of keto-vegans, you should be able to craft a diverse array of dishes that sustain, and even entertain.
Wrawp is here to help with several
100% Keto-friendly products
, including our line of raw vegan Coconut Wraps:
Original, Curry and Spirulina favors
are all 100% keto, and the Lime and BBQ flavors of our Coconut Jerky are
amazing keto-vegan snacks
, with 3g Protein & 8g Net Carbs per bag.